What's long, thin, fits in your hand, shouldn't be sucked and occasionally leaks? A PEN of course. Logo printed pens are by far the most popular promotional products out there but did you know it's possible to get eco promotional pens?
What's an Eco Promotional Pen?
We're going to assume you know what a pen is. You may however not be entirely sure what eco means. Eco is a term that gets banded about a lot these days and according to Dictionary.com, the term is an adjective that refers to something ecological and is not harmful to the environment.
The pen has had many evolutions over the years. From feather quills, steel point pens, fountain pens to the modern day ballpoint pen, a variety of materials have been used to produce pens. These different materials have their own unique qualities.
What's wrong with a regular pen?
Ohio State University did a fantastic study into the world's most popular pen, BIC's CRISTAL PENS, to determine its environmental impact. Like most pens it's barrel is made from Polystyrene, a type of plastic that can be mass produced at a low cost. The down side of this type of plastic is that it releases chlorofluorocarbons gasses into the environment. A gas that has roughly 1,200 times the greenhouse effects of carbon dioxide. Not great for global warming. The other annoying aspect of this material is that whilst it can technically be recycled, it rarely is. Due to the complexity and cost of recycling it, very few places accept this material. This means the majority of used pens end up in landfill and like most plastic waste, ultimately finds its way into our oceans.
The plastic pollution problem affecting our oceans is something we've written a lot about. Brandelity actively promotes reusable and sustainable alternatives to single use plastic promotional products. This includes our logo printed pen range which we've recently overhauled to give you the choice of eco promotional pens.
Our new eco promotional pens have their barrels made from a variety of eco-friendly materials such as wood, paper, bamboo and even recycled plastics. These materials are either sustainable and biodegradable or recycled and repurpose existing waste into a useful eco promotional pen. You can view our eco-friendly pen range here.
Being eco alone doesn't make a great promotional product, but being an eco promotional pen makes it an ink-credible promotional item! It combines all the goodness of eco-firendly with the trusty pen – which is consistently one of the most popular and effective items of branded merchandise sold.
Why are promotional pens so popular?
In a survey conducted by the British Promotional Merchandise Association a gargantuan 89% of respondents had a promotional pen on their desk. This was more than mugs (65%) and Post It Notes (54%).
When asked what promotional merchandise item from their desk they would keep, if they could only keep one, branded pens came out on top! We reckon it's because they're so useful and not because there's a lot of Penophiles out there. But we could be wrong, I mean we have written a whole blog dedicated to eco promotional pens.
A previous survey found "usefulness" to be the number one quality valued from promotional productsand as writing instruments have been used since Egyptian times we're sticking with our usefulness theory.
Are logo printed pens an effective promotional tool?
In short, yes. A whopping 83% of the surveys respondents were able to recall a companies name from the branded merchandise on their desk. Better yet the same percentage had purchased from companies who had given them promotional products, showing how effective merchandise can be.
They also offer wide appeal, being one of the few promotional products that can be given to virtually everyone, regardless of their industry or job title. Except dimnaliphobes of course. You must never give a branded pen to a dimnaliphobe, or any pen for that matter as they have a fear of pens.Unless of course you want to scare them. In which case we recommend a fountain pen, that'll make the scaredy pants ink themselves.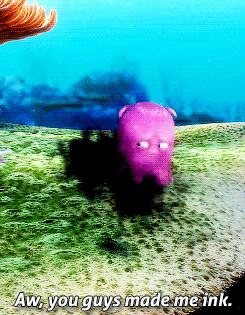 Which Eco Promotional Pen is for you?
We've established logo printed pens to be both useful and effective as a promotional item and that they're all the better when they are eco-friendly.
But which eco promotional pen is for you? To help you choose we've selected our top three favourites below:
Don't be bamboozled into thinking this is just any old promotional pen. This pen's barrel is made from sustainable bamboo giving it a distinctive eco aesthetic without any pandas going hungry. This natural material is also biodegradable, meaning this pens barrel won't be polluting the environment for hundreds of years to come. This eco promotional pen offers up to four colour print, so most logos can be branded on it.
With an estimated 1.53 million tonnes of plastic waste generated each year in the U.K, any attempts to recycle and reuse it are welcome. That's why we like the Rekki Eco Promotional Pen so much. Made out of recycled plastics, it puts to good use waste plastics. It's also available in a variety of stock colours, which is sometimes lacking in eco alternatives. This twist-action retractable ballpen offers branding on either the pen or barrel.
3. An Oat So Good Wheat Fibre Pen
Oat em gee this eco-friendly pen is t-oat-ally oat of this world! Porridge puns aside, this pens made from a combination of recycled plastics and, you guessed it, oat fibres. In a natural tone it exudes eco-chic and still supports up to four colour logo printing. It's also a great eco promotional pen for those on a budget but still wishing to opt for environmentally responsible merchandise.
Get Eco Promotional Pens Printed With Your Logo
Looking to get logo printed eco pens? Click on the button below to view our full range. All of our eco pens come printed or engraved with your logo and, if you're looking for more eco-friendly promotional merchandise then click here tosee our full range